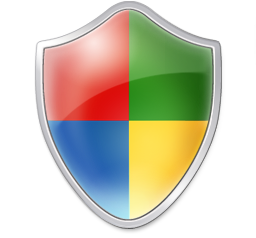 This post shows you how to automatically update Windows Defender definitions as soon as they arrive on Windows Update on Windows 8.
You do not have to enable automatic updates for all other updates, this only updates the Windows Defender definitions.
The nice thing is that it does not need to constantly poll Windows Update.
Instead, it triggers on two events in the Windows Event Log.
Event ID 26: Automatic Updates Agent sucessfully found %1 updates.
Event ID 40: An update was detected
Now, here's how to do it:
1. Configure Windows Update to "Check for updates but let me choose whether to download and install them".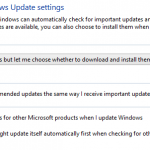 2. Create a task with Task Scheduler
Add two triggers, one on event id 26 and the other on event id 40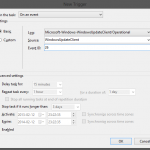 3. Add a new action to execute to actual Windows Defender update command
Action: Execute command: "C:\Program Files\Windows Defender\MpCmdRun.exe"
Add arguments: -SignatureUpdate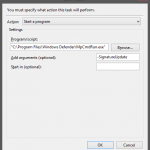 If unsure, download this file, rename it to Windows-Defender-Update.xml and import it into Task Scheduler.
Windows-Defender-Update.xml.txt
References:
http://technet.microsoft.com/en-us/library/dd349736%28v=ws.10%29.aspx
http://technet.microsoft.com/en-us/library/dd349766%28v=ws.10%29.aspx